Unlocking the Potential of Solar Energy
Smart, Innovative Solar Tracking Solutions
SolarGik's mission is to unlock the potential of solar energy by solving the industry's biggest challenges – intermittency, reliability, predictability, and flexible production and distribution.
Our versatile, cost-efficient trackers and intelligent control software increase power generation, efficiency, and profitability while reducing overall CAPEX and OPEX.
Our tracker table is the shortest on the market, consisting of 6-24 panels, which allows us to install on Slopes up to 30%.
Leave inefficiency behind. Unlike industry-standard trackers (with 60-360 panels), Solargik's short table size of 6-24 panels enables more precise tracking and improved smart backtracking and diffuse optimization. With our tracker, you have the flexibility to deploy multiple angles and achieve unparalleled performance in any environment.
Since we use a small, reliable and cost-effective motor with a lifetime of over 30 years, we can incorporate many more motors than standard trackers. This allows our trackers to utilize less steel and reduce overall CAPEX.
SolarGik's 2-in-landscape configuration reduces backside shading caused by torque tubes, resulting in a remarkable rear shading factor of just 3.5%. This enhances energy production for bi-facial panels, and maximizes the efficiency of your asset.
We understand that solar sites come in all shapes and sizes. The modularity and versatility of our 6-24 panel tracker allow for installation in every nook and cranny of your site
Leave the heavy machinery behind. Our trackers can be installed on slopes up to 30% without the need for grading. By avoiding time-consuming and expensive civil work, you can streamline your project, reduce costs, and minimize the environmental impact.
Solargik's lightweight and highly configurable design makes it ideal for dual-use scenarios such as rooftops or Agri-PV installations. By accommodating weight limitations and providing cost-effective installation options, Solargik unlocks new possibilities for solar deployment.
SolarGik's tracker is highly durable and does not require oiling or preemptive maintenance. Our components are sourced from trusted manufacturers and meticulously designed to withstand the test of time, ensuring hassle-free operation and peace of mind.
Versatile. Flexible
Reliable. Dynamic. Efficient.
Lightweight. Cost-Efficient.
Versatile. Flexible
Reliable. Dynamic. Efficient.
Lightweight. Cost-Efficient.
Our innovative hardware and software solutions redefine traditional solar installations and unlock untapped terrains. Our unique tracker design enables installation on slopes up to 30% and in oddly shaped sites, eliminating the need for costly grading and civil work. Our advanced software optimizes production, predicts weather changes, maximizes bifacial gains and responds to remote commands. The synergy of our hardware and software empowers you to build projects at competitive LCOEs in locations previously considered impossible.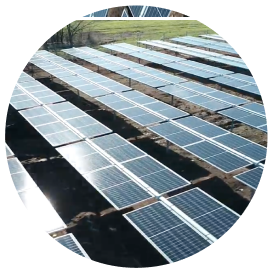 Solargik's Agri-PV solution addresses the two major challenges of the field: sharing the sunlight and costly, complex structures. Our in-house SCADA system "SOMA" receives inputs like shading patterns, crop health, and weather conditions and outputs an optimal tracking angle that supports crop yields, but also produces enough electricity to maintain the financial viability of projects. In addition, our lightweight and versatile structure can be raised to 5 meters height at a competitive LCOE. These features enable highly tailored Agri-PV designs that boost project profitability and harness the synergies between agriculture and solar energy.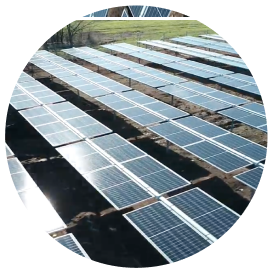 SolarGik has the shortest tracker on the market, with a table size that ranges between 6-24 panels. The fusion of the structure with our tracking algorithm package, designed especially for our 2-in-landscape configuration, allows us to unlock non-traditional terrains. We install on slopes up to 30%, eliminate grading, and boost power density on oddly shaped parcels. The fusion of our cost-effective structure, advanced algorithms, and extreme versatility helps your projects pencil.
Solargik's lightweight tracker can be deployed in various dual-use scenarios. This includes greenhouses, fences, standard and agricultural rooftops, and above fishponds. The tracker's short table of 6-24 panels allows smaller "building blocks" that permit highly versatile installations in the most complex scenarios. Our cost-effective, flexible, structure helps unlock dual-use installations that are typically left out of developer pipelines.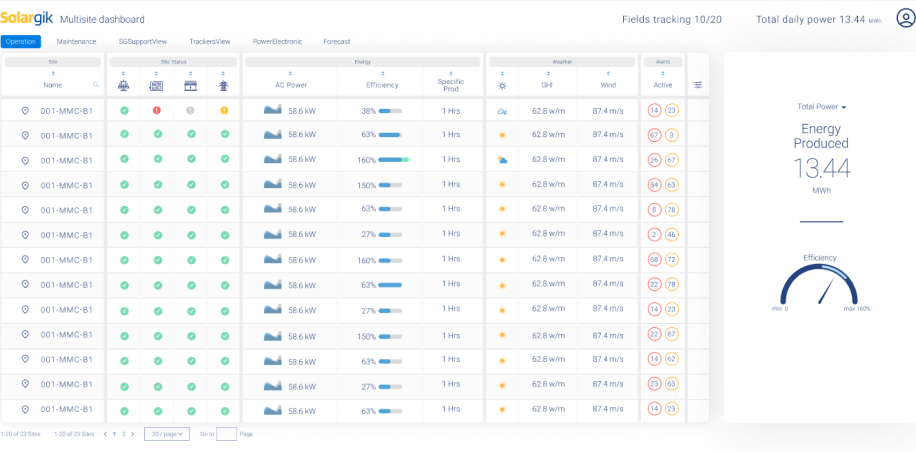 SolarGik's in-house SCADA system, "SOMA", integrates all on-site hardware components (inverters, trackers, batteries) with external data sources (agricultural sensors, weather forecasting, grid connection) and plugs them into a central optimization engine that provides real-time command and control based on a dynamically changing environment. SOMA has a suite of features that helps developers, asset owners, and O&M providers optimize their PV assets. It provides advanced monitoring and data collection, insight on-site optimization, and automates controls to keep sites productive, safe, efficient, and profitable.